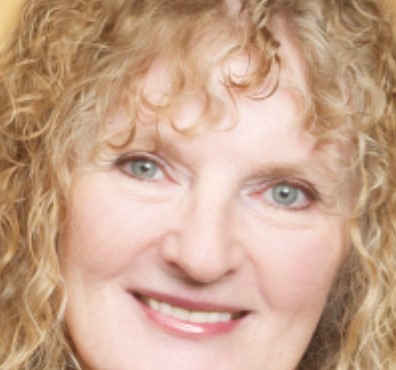 We are all one.
Bridging spirituality, metaphysical and religious thought
This is spirituality, for all, regardless of faith, culture, race, male, female, age, education, nation. Every person is now being inspired to rise into your higher potential.

Now in paperback Letters from Jesus: The Days Long Foretold. To humanity January 2019 from the Christ Consciousness of Ascended Master Jesus of Nazareth. Order here: https://www.amazon.com/dp/1732071764?ref_=pe_3052080_397514860 

What Jesus Is Saying to Us Today  -
"It is refreshing to hear what Jesus is saying to us today. His love and compassion are amazing! Thank you, Charol, for sharing the letters." - Dr. Marilyn Todman, CEO Preach the Word Worldwide Network TV
January 13, 2019 3:30 a.m. Charol the messenger was wakened by an inner nudging and went to her meditation room. In the arm chair, while deep in the consciousness, Jesus began speaking to her the first Letter of many that he wishes to share with all humanity. Enveloped in his loving energy, feeling his grace and tenderness and inimitable Presence, she wrote down the words. And it was the first of many. 
Jesus shares who he is today as an ascended being of luminous light, as well as more of the story of his biblical life and how the insights he learned then can help us as well today -because he too experienced the physical world and says that we can learn to rise above our life's limitations, and he tells us how. He includes meditations and also reveals why he is writing to us now, at this time in human history. "Dearest friends, I am returned. In your heart, I reach across the dimensions of life to speak to you, to guide you, to show you the way...." - from the Christ Consciousness of Ascended Master Jesus of Nazareth 
"I was humbled to tears many times as I read the words reaching into my soul, and I knew that I was holding a guide book and a physical affirmation of the love our brother Jesus has for us." - Claudia Watts Edge author of Gifts from the Edge: Stories of the Other Side

Visionary author Charol Messenger was shaken out of her mundane life November 2, 1975 two a.m.. After a harrowing week, again turning to prayer for help, she fell into a deep slumber, in which she saw angels surrounding her amidst a heavenly glow, heard their chorus of song outside the Gates of Heaven, and felt the presence of an angel overlighting her. Throughout the night, revelations came to Charol in waves about humanity's future, The next day, she began writing.

May 4, 2019 TV interview: https://media.preachthewordtv.com/show?vg=9dfdeca4d3&vt=1&ch=4c7bc1ce07
See more in the left column.
May 2019:

Paperback books Letters from Jesus: The Days Long Foretold at

Amazon.com

>Books >Charol Messenger. (Kindle in June)

June 2nd, 2-5 pm

- Charol Messenger is

signing free copies

of HUMANITY 2.0: THE NEW HUMANITY in

New York City

at the

Javits Center

, Book Expo America, Authors Press booth #1667. Come say hello! Lots of pens!


Early July:

Charol also was invivited back to

Preach the Word Worldwide Network.

Marilyn Todman (co-owner) wants to

interview Charol on

LETTERS FROM JESUS: THE DAYS LONG FORETOLD

.

(

https://www.ptwwntv.com).